FCCI is honored to invite you to The Chocolate Conservatory - Paris, a singular event for the specialty cacao-chocolate community to engage in deep discussion on pressing issues and collaborative workshopping of shared challenges. Founded in 2018, The Chocolate Conservatory gathers together engaged industry professionals to work closely with a diverse and talented group of creative actors from specialty food and academia, providing an opportunity for constructive dialogue. For two days, Conservatory attendees experience the intensity - and challenge - of understanding the present state of the industry and co-designing its future. The program is complemented by sensory experiences designed to educate and inspire as new ideas and future collaborations emerge. The Conservatory's setting on the European Business School campus and amid Paris' storied luxury business scene provides an ideal environment for discussing projects, sharing insights, getting to know colleagues, and becoming acquainted with the next generation of significant work in cacao and chocolate.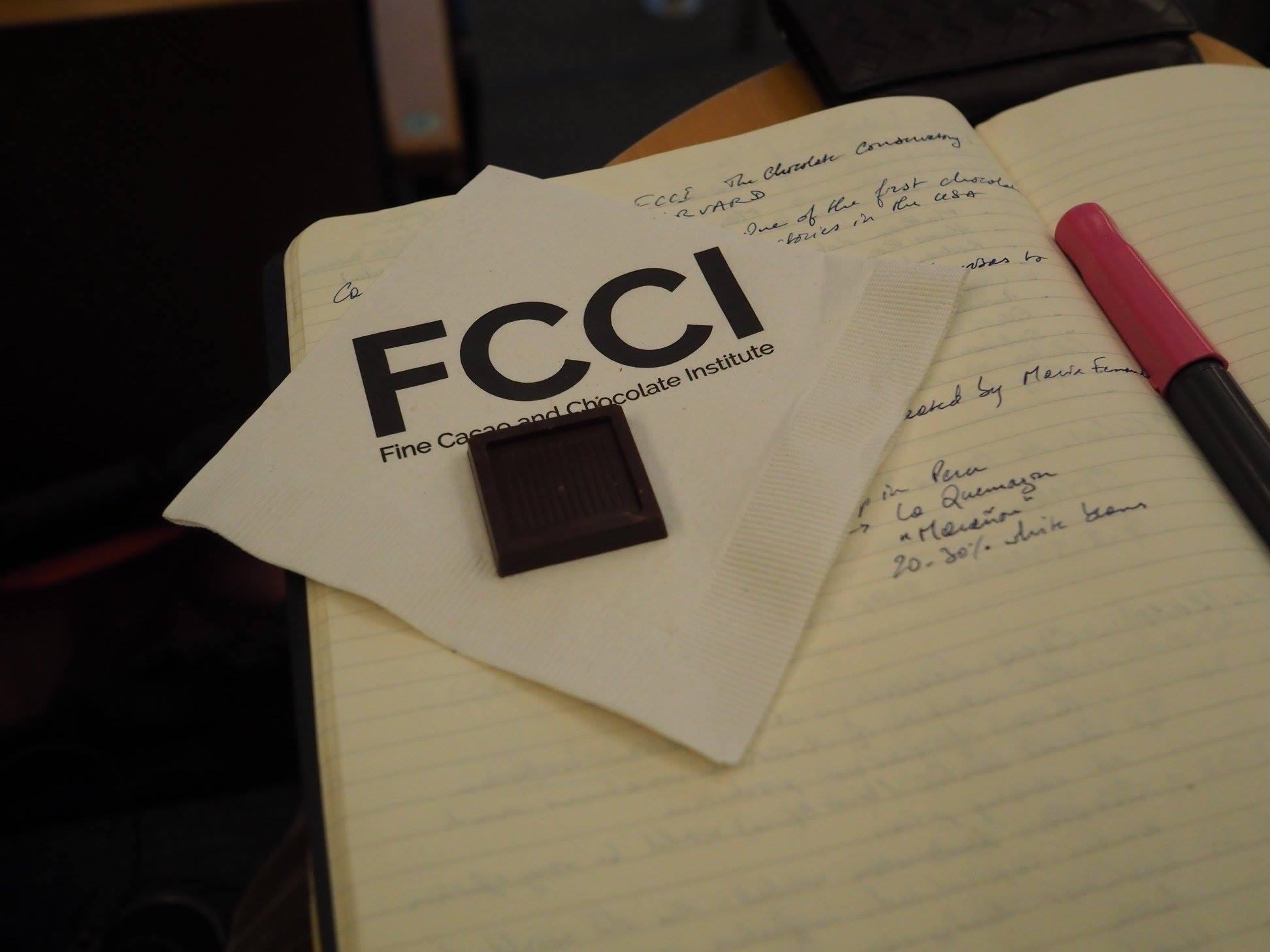 Program
Innovative and emerging research and education on specialty cacao and chocolate are at the core of the conference. The Chocolate Conservatory features daily lectures by academic experts on topics driven by community interest and professional presentations on impact-driven industry projects. Discussions between speakers and attendees follow these presentations, creating space for meaningful interaction. Workshops focused on solving industry problems foster in-depth cooperation and forward action. Groups are kept small to facilitate discussion and allow for a focus on specific aspects of the craft of specialty cacao and chocolate. Sensory activities prepared by culinary professionals take place throughout the day and into the night. The outcomes of these discussions - ideas, challenges, and solutions - are reviewed, recorded, and distributed for take-away after each event. The Chocolate Conservatory is designed to offer a forum through which the cacao-chocolate community can progress collaboratively and in real time.
2019 Theme: The Responsibility of Taste
The specialty cacao-chocolate industry has been heavily focused on taste - quality of flavor and the ability to discern quality - as a vehicle of market differentiation. At the same time, many of the marketing tools of specialty chocolate rely on linking good taste to social and economic goodness. The links among these elements remain blurry, are not yet clearly defined by specialty cacao or chocolate producers, and often rely on interpretations of work from related but different industries. We aim to hold a thoughtful conversation on what this means for the future of chocolate.
To critically examine the responsibility of taste, this event asks:
Are taste and sustainability linked?
Is good taste a luxury or a right?
Can bad taste be luxurious?
How can we best acknowledge the labor that underpins the production of high quality goods?
When we reward good taste, who or what do we punish?
How can we communicate about the significance of quality and ethics in a sector that has long neglected both?
Please join us. Your voices are essential to this discussion.
Community
The Chocolate Conservatory aims to facilitate international, intergenerational conversations around ethics and quality in cacao and chocolate, as well as to widely share the most innovative ideas that emerge during the event. The first Chocolate Conservatory was hosted in collaboration with Harvard University, and was attended by over 130 people from 19 different countries. Attendees hailed from the realms of cacao production, trade, chocolate manufacturing, retail, hospitality, specialty food, anthropology, agricultural economics, business studies, and development studies. This year, we anticipate participant representation from Africa, Latin America, Europe, North America, and Asia. The event will accommodate speakers of multiple languages with translation as needed, and simultaneous translation will be provided in English, French, and Spanish.
Attendance is open to academics and industry members with a demonstrated focus on specialty cacao and chocolate or related specialty products, and requires an application, pre-registration, and a fee. We offer a significant number of need-based scholarships for those engaged in daily work with cacao production, such as cacao producers, quality managers, and cooperative staff. Please contact us directly to explore this option.
If you are serious about participating in the development of a robust specialty cacao and chocolate industry, this event is for you. The schedule is filled with networking, academic guidance, industry project presentation and critique, and sensory experiences, all designed to energize participants toward professional and collaborative growth.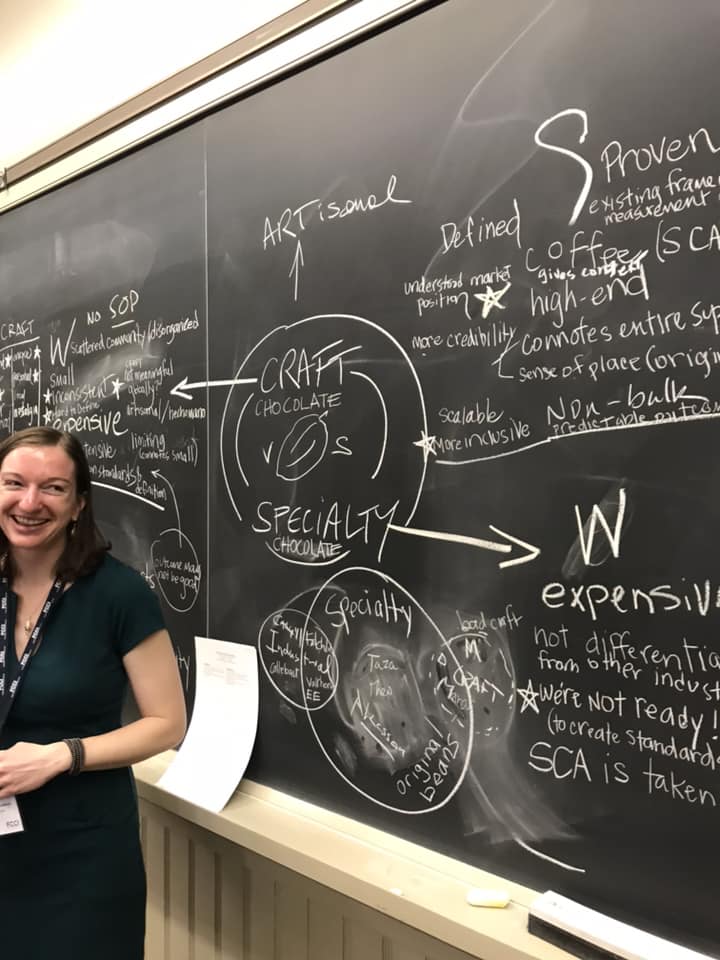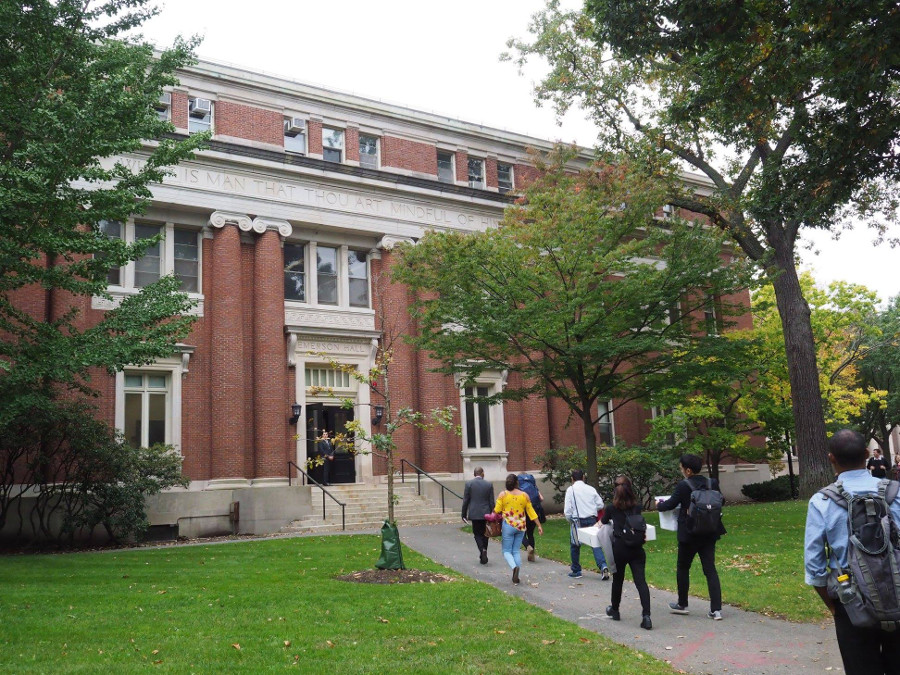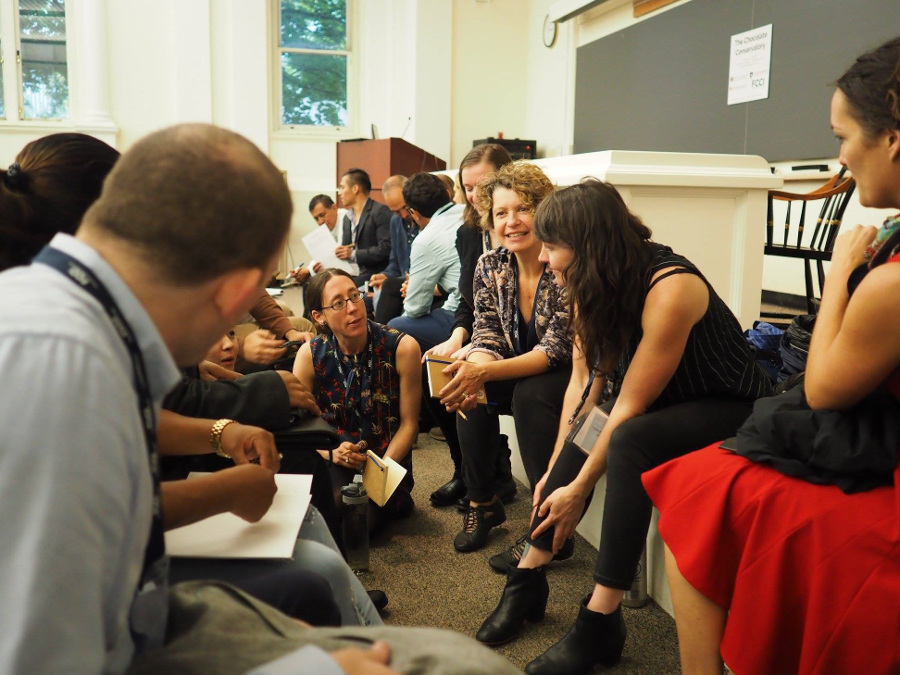 Dates and location
The conference will take place from Monday, October 28 to Tuesday, October 29, at European Business School's campus in Paris, France, from 9 AM to 6 PM each day.
Speakers
The Chocolate Conservatory will feature academic lectures by several scholars, multiple industry panels with over a dozen professionals, multiple collaborative workshops, and several interactive sensory activities. In addition to their academic and industry accomplishments, each speaker and workshop facilitator has been specifically chosen for their skill at guiding developing thinkers in the cacao-chocolate space.
See the schedule for details.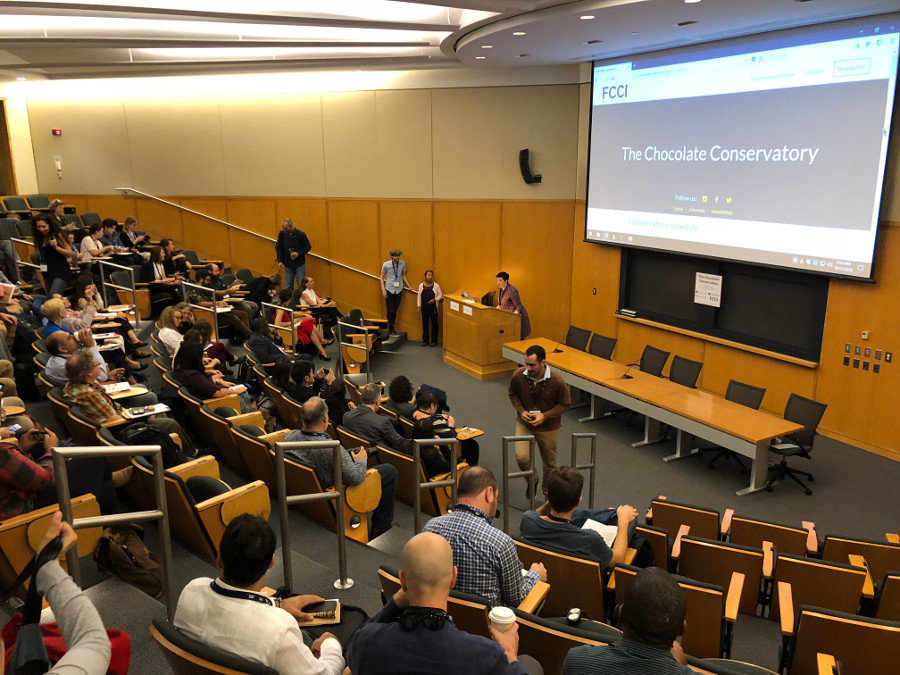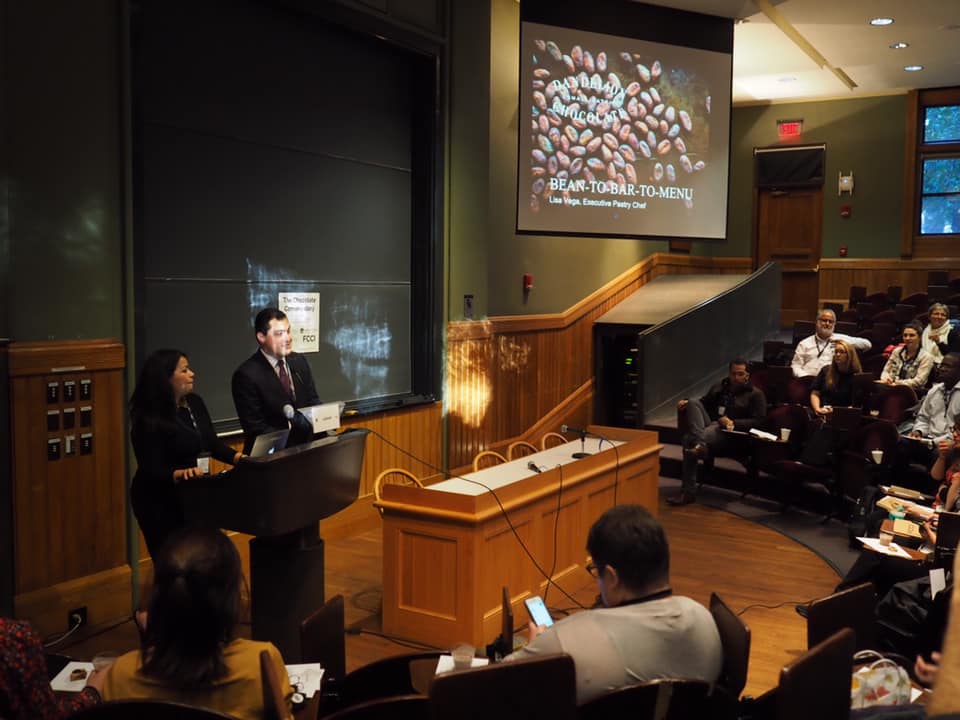 Registration
Admissions for The Chocolate Conservatory are now open. Due to heavy interest and limited space, we ask that those who are interested in attending submit an application. Applications will be reviewed on a rolling basis.
Once admitted, the cost of registration is €275 per participant. The registration fee includes full admission to the two-day event, daily lunch and coffee breaks, multiple experiential tastings, and also directly sponsors one of the many scholarships for cacao producers. In 2018, half of Conservatory attendees hailed from cacao-growing communities and, due to the payment of registration fees by their counterparts from chocolate-consuming countries, they paid no registration fee.
Registrants are asked to agree to our standards of conduct.
Salon du Chocolat, Paris
The Chocolate Conservatory precedes the Salon du Chocolat, Paris, to be held from October 30 to November 3, 2019. Participants in The Chocolate Conservatory are encouraged to avail themselves of the community-building possibilities of the Salon.
Travel and accommodations
The Paris area has a variety of accommodation options, including hotels, AirBnb, and VRBO. The Conservatory will take place at 10 Rue Sextius Michel, Paris, France 75015, close to the Eiffel Tower.
---
We are grateful for the material support of the following organizations: